Descrizione
Marina Cvetic
MONTEPULCIANO D'ABRUZZO DOC RISERVA
At the "heart" of Masciarelli's history. The private and professional bond between Gianni and Marina originated this product line bearing her name in 1991. Consisting of 6 references, Marina Cvetic line is characterized by the presence of international grapes in purity (Merlot, Cabernet Sauvignon, and Chardonnay) beside Montepulciano and Trebbiano. The interpretation of these wines is original and has a character. Marina Cvetic wines have full body and are elegant and are a "lone voice" for the most demanding and technical experts.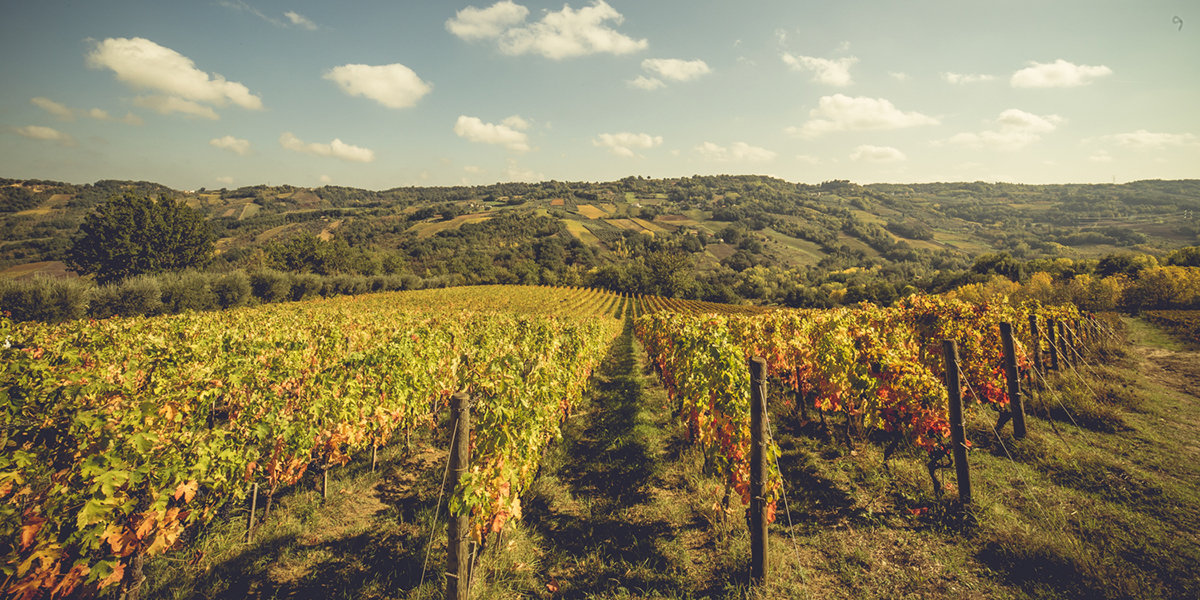 Name: Marina Cvetic Montepulciano d'Abruzzo DOC Riserva
Grapes: Montepulciano 100%
Alcohol content: 14.50%
First year of production: 1997
Number of bottles produced: 400.000
Municipality of production and altitude of vineyards: S. Martino s. Marrucina 400 mt – Colle di Paolo, Fonte Filippo, Schiavone, Colle Rosina.
Yield per hectare: 90 quintals
Training system: Abruzzo pergola (canopy), spur cordon, plain Guyot
Time of harvest: mid of October
Fermentation: Fermentation in stainless steel 15-20days, maceration 20-30days. Aging 12/18months in barriques, 100% new.
Tre Bicchieri 2001 – 2003 – 2005
5 Grappoli (AIS Duemilavini 2011) / Marina Cvetic 2007
"Vini dell'Eccellenza" (L'Espresso, Vini d'Italia 2011) / Marina Cvetic 2007
Parker, points 94 / Marina Cvetic 2001
Parker, points 91 / Marina Cvetic 2003
Parker, points 90 / Marina Cvetic 2004
Parker, points 90 / Marina Cvetic 2006
Wine Enthusiast, points 90 / Marina Cvetic 2003
Gold Medals Korea Wine Challenge 2008 / Marina Cvetic 2004
Netherland's Best Red Wine 2008 / Marina Cvetic 2005
Netherland's Best Red Wine 2009 / Marina Cvetic 2005
"Prix du Vinologue" / Marina Cvetic 2006
"Best Red Wine" Lithuanian Wine 2009, / Marina Cvetic 2005
Falstaff Magazine, July 2010, points 90, / Marina Cvetic 2006